Kornati excursion from Sukošan
Dear guests, we have prepared for you a trip to the most beautiful part of the Republic of Croatia - Kornati and nature park Telaščica! Fascinating nature, crystal clear sea, beautiful bays and islets. You simply have to see and experience it at least once in your life.
For you, we organize a daily trip by tourist boat departing from Sukošan. The excursion starts at 9, and the return is around 17:30.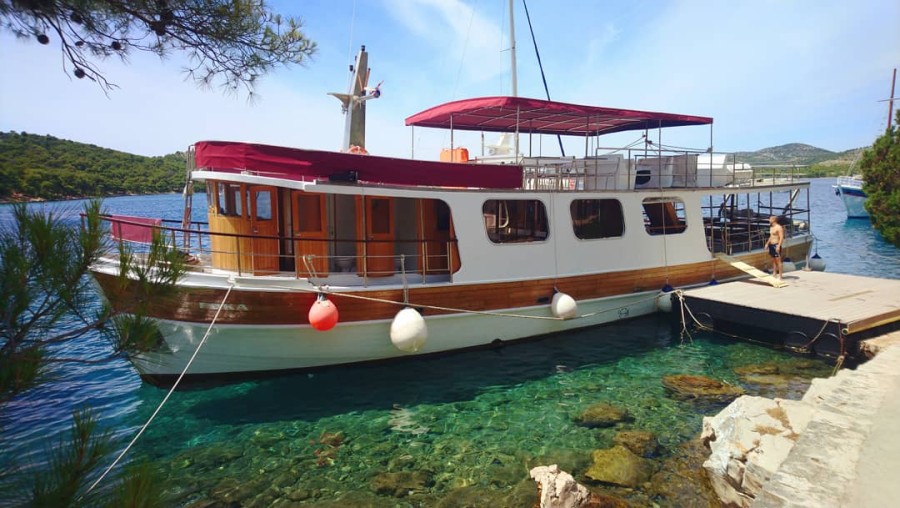 Breakfast on the boat (sandwich, juice or schnapps) is near the bridge that connects Ugljan and Pašman.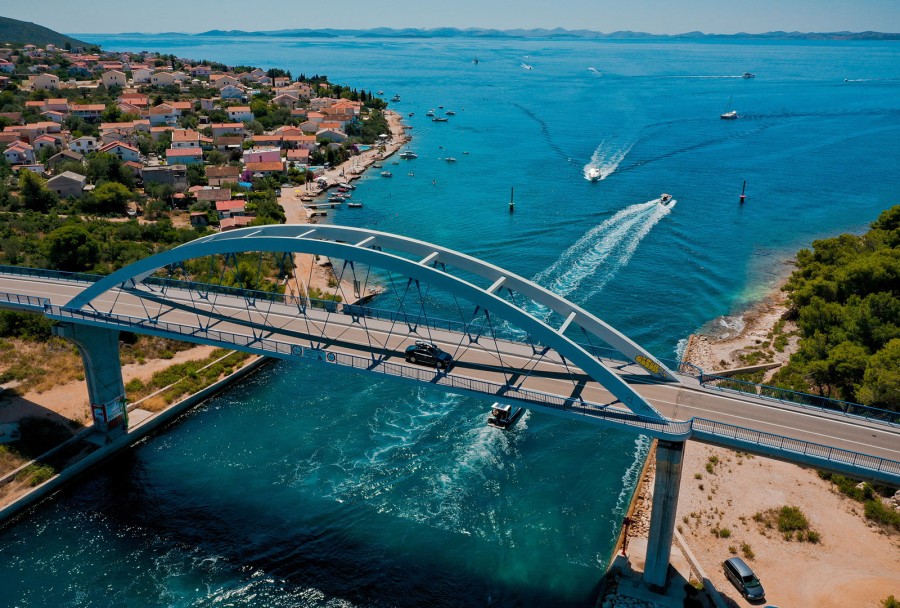 After stopping and having breakfast, we move towards the next stop, Stijene Dugi otok. A fascinating scene that you must see, and of course take a picture.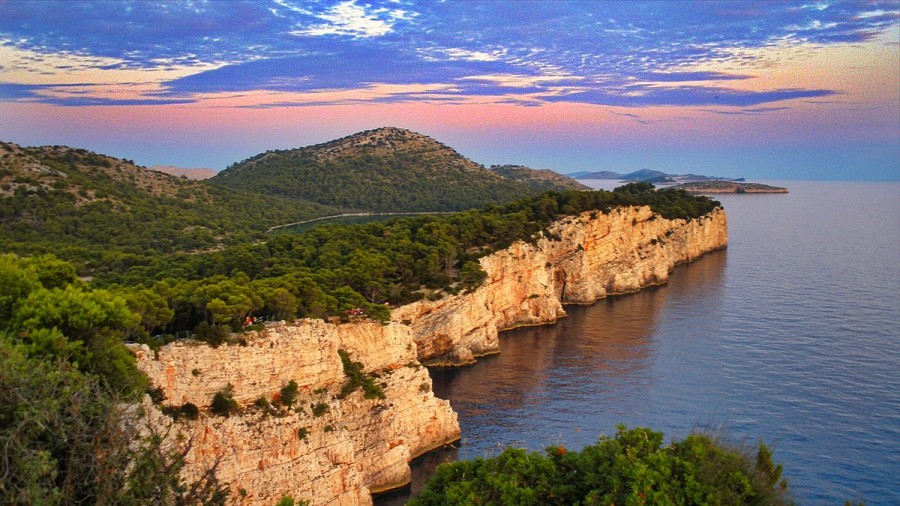 On the outside of Telašćica bay, vertical cliffs rise up - the famous "rocks" of Dugi Island. They reach a height of 161m, and the greatest depth is 85m.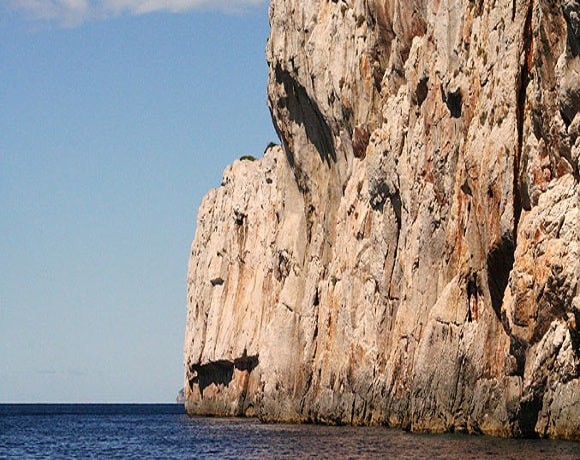 After viewing the rocks, the boat docks in one of the beautiful bays of Dugi otok, and our lovely crew will serve you lunch. For lunch, we prepare grilled fish and meat with salad, and you can refresh yourself with a glass of wine or juice of your choice.
After lunch, we will depart for the salt lake of the Telaščica Nature Park. A unique salt lake that will leave you breathless. The ship docks, and you have 2.5 hours at your disposal to swim, walk and enjoy.
The special feature of Lake Mir is its above-average salinity, and one part of it contains medicinal mud. The water temperature in the lake in summer can be up to 6°C warmer than the temperature of the nearby sea.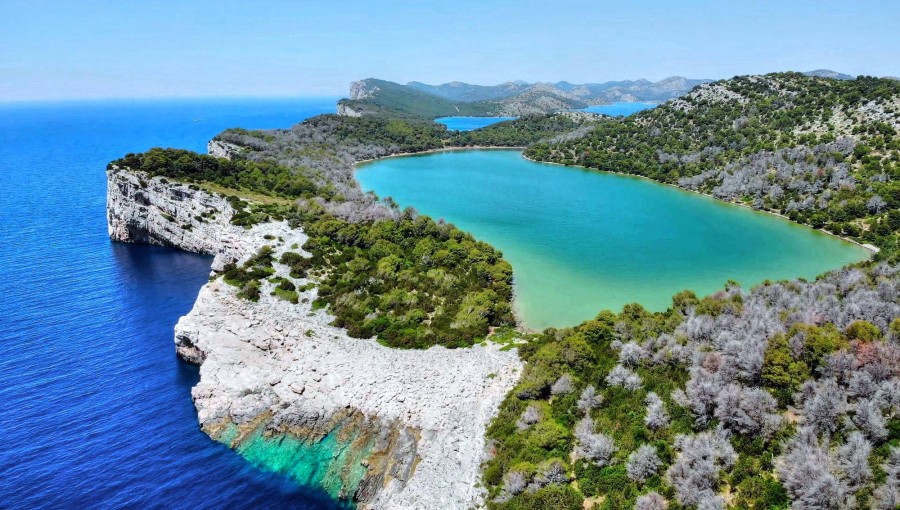 At 15:00, departure for Sukošan is planned. A trip really worth going on, isn't it?
The price of the excursion is only €65, and it includes breakfast, lunch and a drink with each meal. Children up to 3 years old do not pay a ticket, and children up to 12 years old pay half price. Book your place today!