The entire coast of Sukošan is actually one big beach that you can enjoy. Below we will select some of the most popular ones.
Mala Makarska beach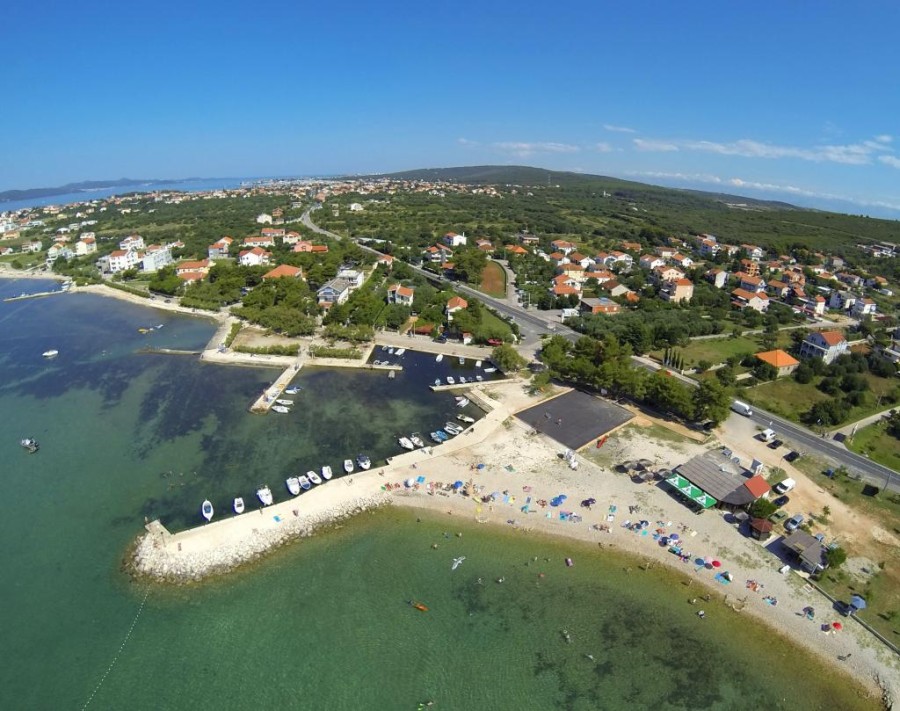 Mala Makarska beach is located at the exit of Sukošan in its eastern part. It is great for families with children. There is a gravel section that is suitable for children. It also has a stone embankment that is good for jumping into the water (height approx. 1.5 meters).
Near the beach there is a shop, beach bar, restaurant, etc., so everything is actually within reach. The part of the beach next to the volleyball court has shade (come as early as possible 😊).
For tourists who like wild beaches and silence, Tustica beach is only 200 meters away, where you can enjoy the thick shade of Mediterranean pines.
Facilities:
Beach bar
Kids playground
Beach volleyball court
Restaurant
Entrance for children
Parking (1,3€ per hour)
Aqua park
Jet ski
Sunbeds and umbrellas (20€ per day)
Dječji raj Beach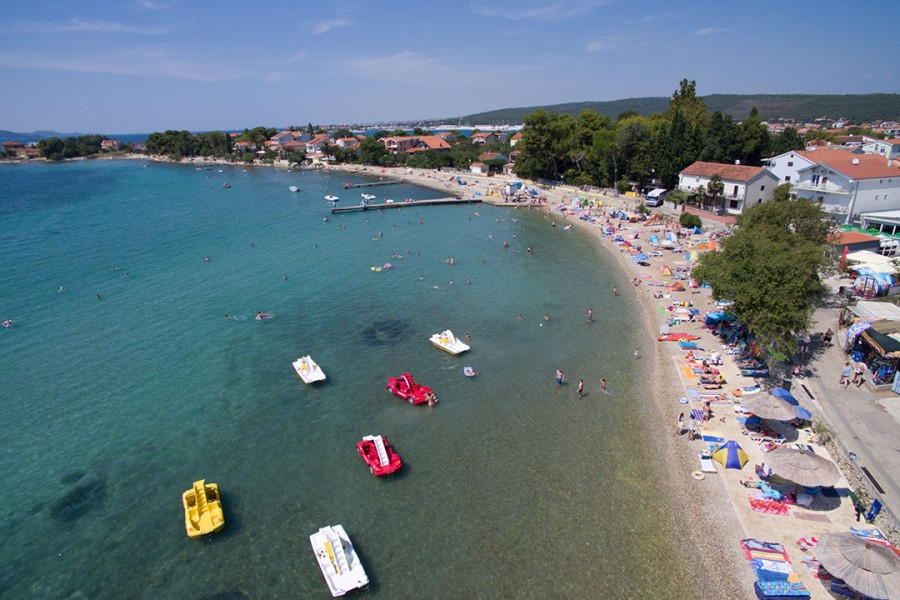 It is the main beach in the town, located in the very center of Sukošan. The beach is approximately 500 meters wide and on it you can find all facilities for children and adults. It is the only beach in Sukošan that has sandy parts.
In the middle of the beach, there is also a jumping platform for children. Part of the beach is in the shade, but most places are on the sunny side.
A small problem is that there is literally no parking, so it is recommended to park in the center of the town near the Azzurro Caffe bar (1,3€ hour). The distance from Azzurro to the beach is approximately 300 meters.
Facilities:
Beach bar Barbir (beautiful place)
Jet ski
Aqua park
Boat rental
A few cafes
Marina Dalmacija beach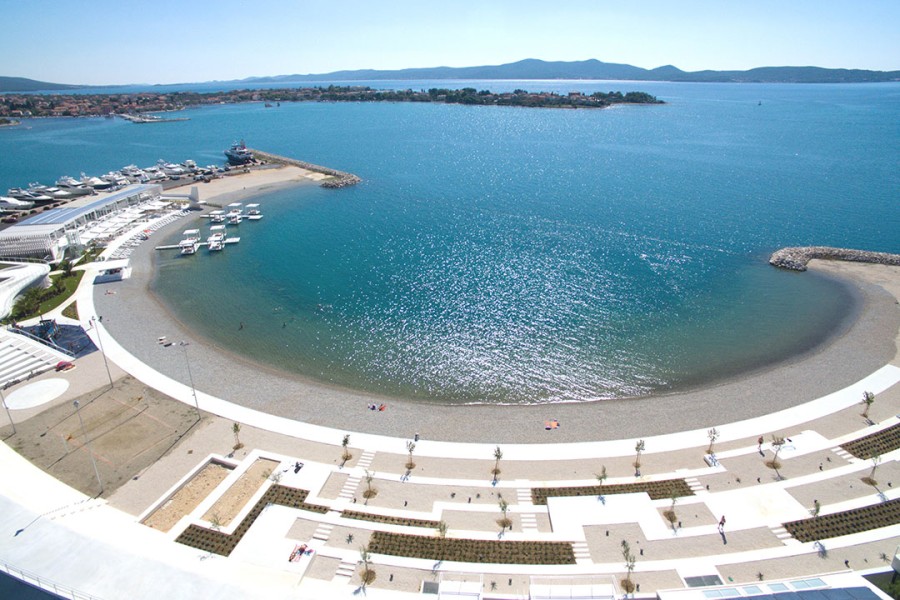 Marina Dalmacija is the largest marina in the Republic of Croatia, and inside it there is a hidden gem - a pebble beach.
It is a bay that is protected from the influence of wind and ships. The beach is located in front of the restaurant/cafe bar Portos, which offers various delicacies, and during the summer, various alcoholic and non-alcoholic refreshments.
Facilities:
Beach bar
Volleyball court
Parking (1.5€ per hour)
Toilet