Muškovci - heaven on earth
You must be wondering what to visit during your summer vacation in Zadar region. We have the right solution for you. It is about the Muškovci excursion site and Berberov buk waterfall. A true paradise for families with children, adventurers and all lovers of pure nature. Muškovci is only 45 minutes' drive from Zadar, and only 10 minutes from Obrovac.
Berberov buk is one of the most beautiful waterfalls in Croatia, and the water of the Zrmanja river is very clean and clear, and suitable for swimming. Zrmanja is always colder than the sea, so it is definitely recommended to warm up well before jumping into the water.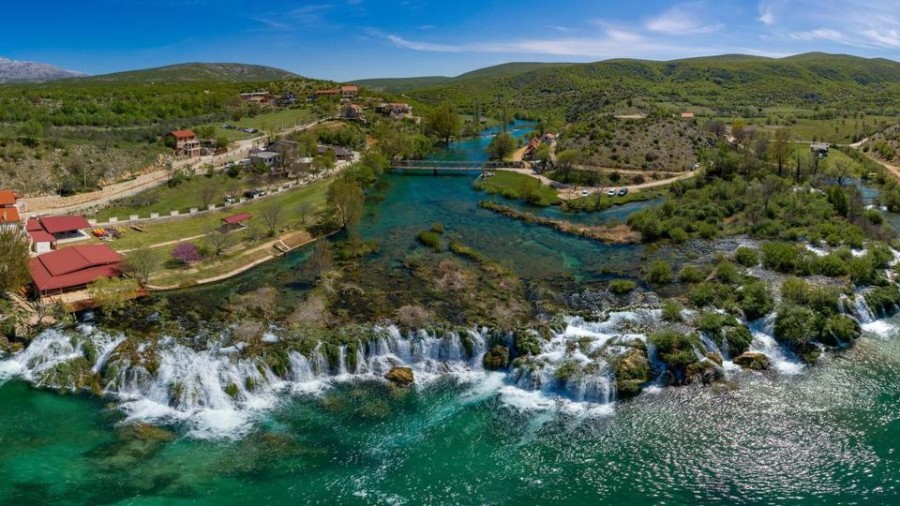 There are 3 restaurants/bars at the picnic area, which are open only on weekends in the pre- and post-season, and every day in the main season. For adventurers, we suggest a 14-kilometer kayak tour from the start in Kaštel Žegarski to the exit in Muškovci. Contact information for the kayak tour - https://hr.riva-rafting-centar.hr/kayak-tour/.
A large meadow with beautiful greenery and plenty of shade are the ideal combination for spending a day in nature. Set aside a day for a picnic in untouched nature. We definitely recommend visiting this location! There are several other interesting destinations nearby, such as the Kudin Most and the Krupa River, the town of Obrovac, the canyon of the Zrmanja River, etc.
For families with r children, we recommend a visit to the small "zoo", which is 5 kilometers from Muškovci on the way to Obrovac. You can see ostrich, alpaca, donkeys, mini goats and several other farm animals.